September Blog: Let's make back to school go as smoothly as possible!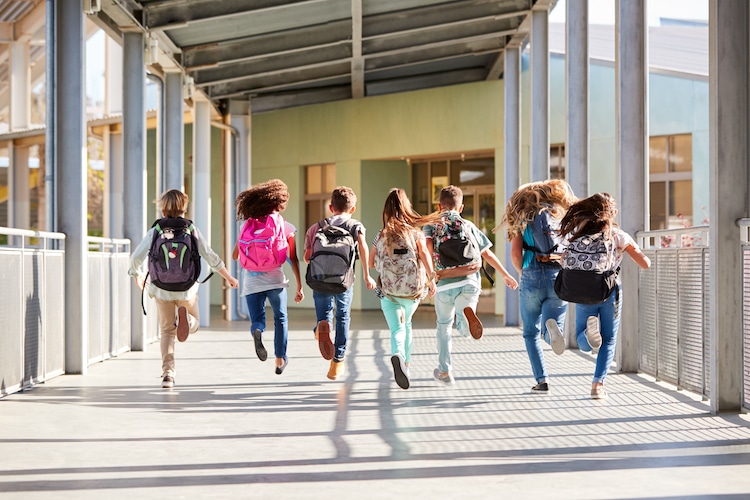 Whether it is their first time going to school or they are going back to start a new term, it's important to get everything organised so your little ones can make the most out of their new year at school!
We understand it can be difficult juggling lots of different things over the summer holidays, so to avoid a mad rush we have created a useful guide to outline everything you can pick up with us in just one trip to get your youngsters ready for their first day!
First, uniform!
Kids tend to grow very quickly during school time so if they are in need of some new uniform we have lots of options! We know uniform can take a bit of a hit in all the action in the playground, but Marks & Spencer and Next have a wide range of durable yet affordable uniform. From gingham dresses and skirts to cotton jumpers and trousers, you are sure to find long-lasting uniform that will see them through a few more growth spurts.
Think school smart.
We know that things can get muddled up very easily at school, whether this is coats, pe kits or uniform. Give your child the best chance of bringing the same things they left the house with each day back home by labelling everything, yes everything! You don't need to pay for personalised labels to be made – simply head over to Hobbycraft and pick up a wash-proof fabric pen.
Stylish stationery.
Taking your little ones to buy some new stationery is a great way to get them excited about being in the classroom. Paperchase has a brilliant range of playful stationery including colourful pens and pencils and vibrant printed pencil cases. They even have backpacks to keep everything safe in!
Snacks, snacks and more snacks!
Adjusting to school life is hard work and children can get very hungry! Buying in bulk to stock up on some non-perishable healthy snacks from M&S Foodhall like dried fruit, cereal bars and cartons of juice is an easy way to keep them going throughout the day and it will save your ears once they arrive home ready for dinner.
We hope they have an amazing school year and this guide helps you have a more stress-free start to the new term!
Click here to view the full list of our stores to check opening times.
If you wish to receive similar content to this from Aintree Shopping Park via email please sign up to our Newsletter here.